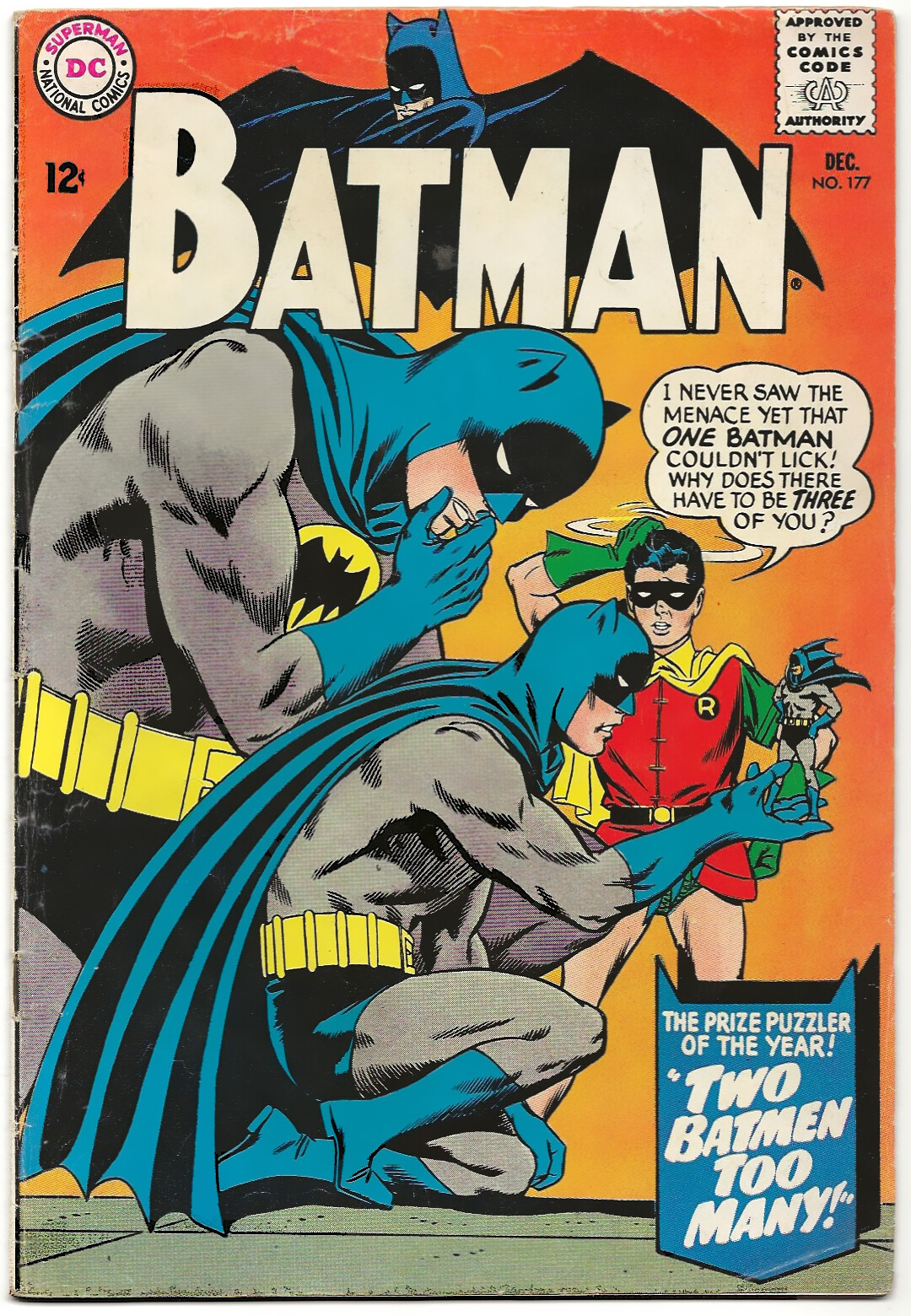 Price: 90.00 USD
Comic Book Details:
Batman #177 (1965) – Vintage Silver Age Batman Comic, Elongated Man and The Atom
"Two Batmen Too Many"
In order to capture jewel thief Ed "Numbers" Garvey, Batman and Robin enlist the aid of Elongated Man and the Atom to stage an elaborate hoax to catch the jewel thief and recover the jewels he stole. Disguising themselves as a giant and miniature Batman respectively, Elongated Man and Atom post as magical clay statues given power by an old shaman.
Books come newly bagged and boarded and are shipped in industry standard protective mailers. If you want individual books in a given title bundled into a single lot (e.g., The Punisher #1-5 1986), please send a message describing what you would like. Feel free to inquire if you are looking for a particular book – 1,800+ books.