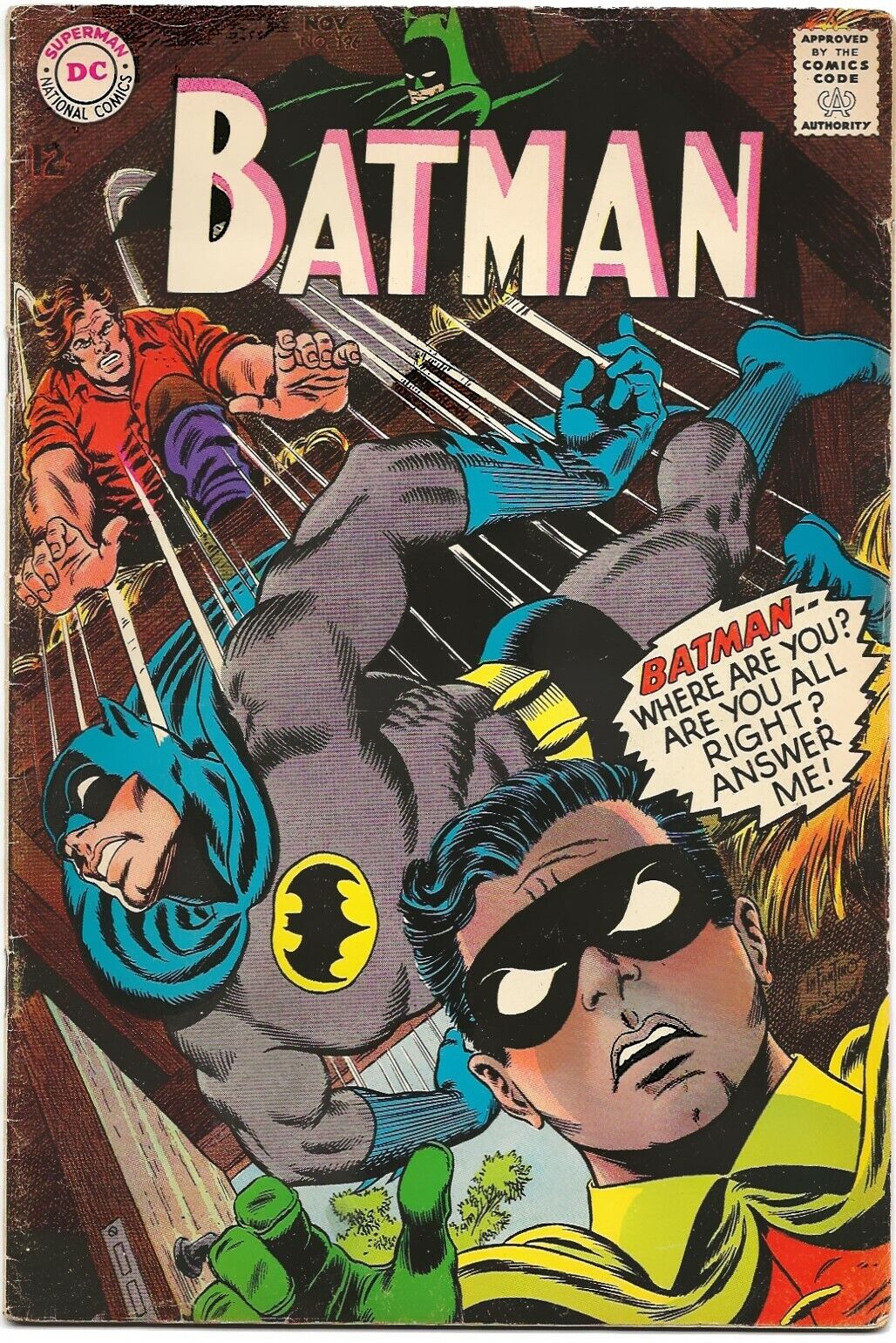 Price: 49.00 USD
Comic Book Details:
Batman #196 (1967) – Silver Age Batman Comic; Dynamic Duo Team Up with a Psychic
Batman #196 (1967) – Vintage Silver Age Batman Comic; Psychic Detective Amazes the Dynamic Duo
"THE PSYCHIC SUPER-SLEUTH!"
At the request of Commissioner Gordon, Batman and Robin team up with visiting psychic detective Petru Dubrov from Hungary to bring down jewel thieves in Gotham.
Books come newly bagged and boarded and are shipped in industry standard protective mailers. If you want individual books in a given title bundled into a single lot (e.g., The Punisher #1-5 1986), please send a message describing what you would like. Feel free to inquire if you are looking for a particular book – 1,800+ books.