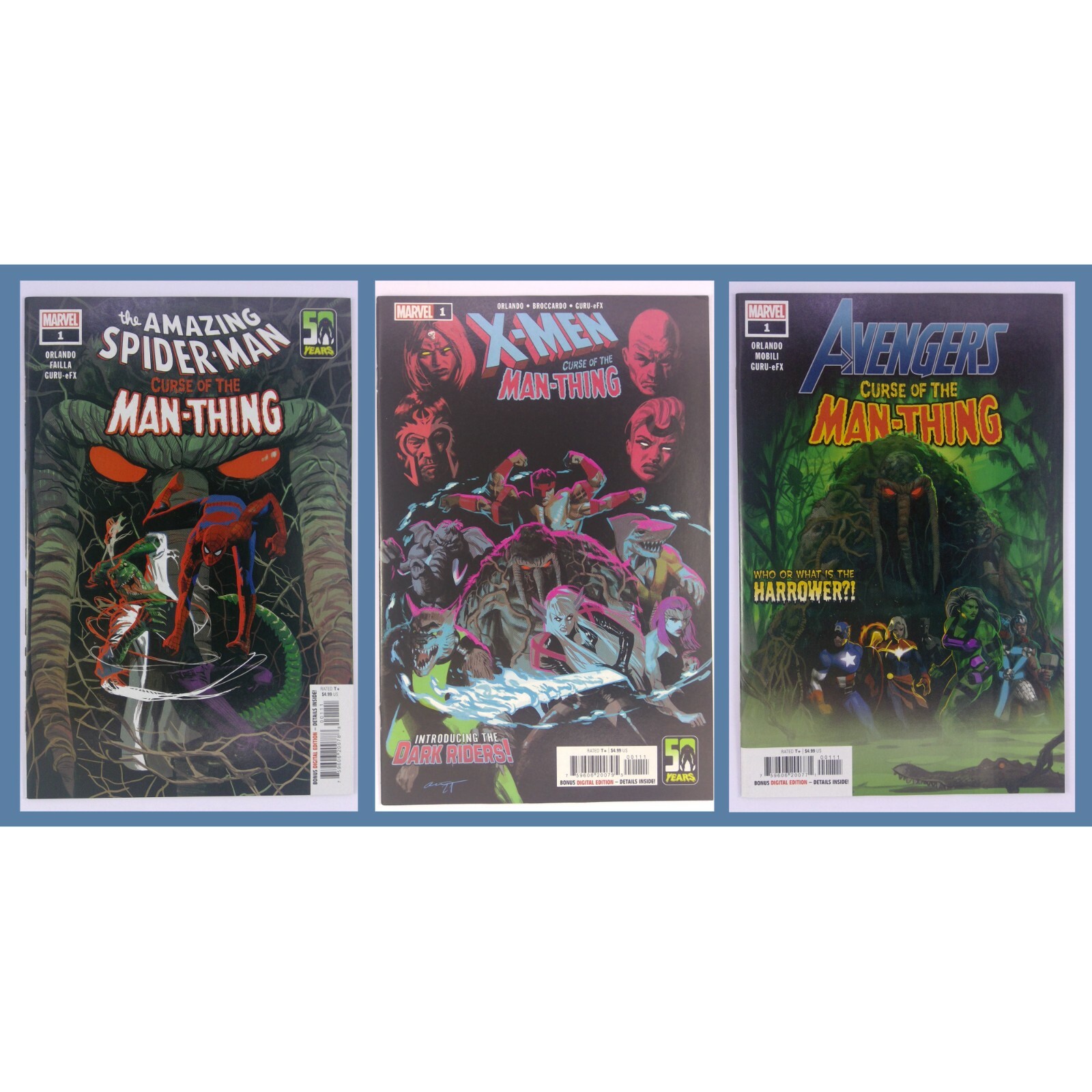 Price: 19.99 USD
Comic Book Details:
Curse of Man-Thing (2021) Avengers X-Men Spider-Man |3 Book Lot| Marvel FULL RUN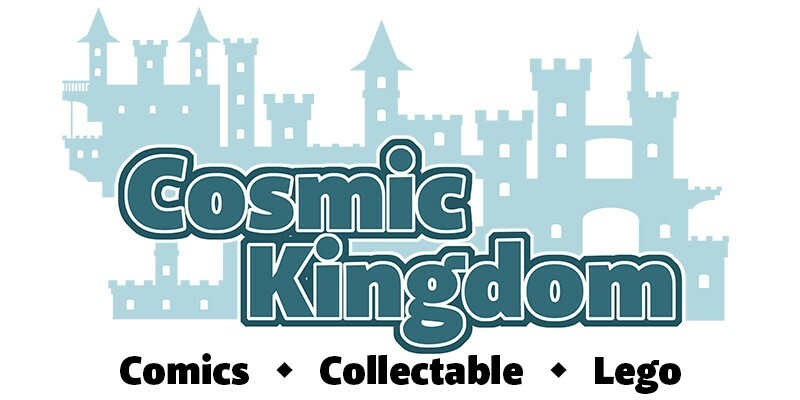 This listing is for
Curse of Man-Thing (2021) Avengers X-Men Spider-Man |3 Book Lot| Marvel FULL RUN.
The lot of 3 books contains: 
"For decades, the Man-Thing has haunted the Florida Everglades. Now a new enemy has hijacked his body on a quest to take his incendiary abilities global! We wake to fear as gargantuan monoliths menace cities worldwide, with only the Avengers standing between the population of Earth and a planetwide inferno. Can they save Man-Thing in time to douse the fires? And does the man inside the thing, Ted Sallis, even want to be saved? Introducing a sensational new villain, the Harrower."
Please read the entire listing for order details. If you have questions or concerns, please contact us. Messages are monitored hourly.
Please check out the other books and collectables that we have for sale.
Grading
For Copper Age and older books, please see images for book conditions. For modern books, we try to note in the description any faults that we see in addition to the photographs. Books listed as Brand New should be in NM condition as sent by the distributors and will have a stock image as the main photo. Only
CGC
graded books will have grades listed.
Bags & Boards
Comic lots and sets are packaged in bundles of up to 5 books in silver age bags with modern boards and securely bound together for optimal, safe shipping. This ensures books do not shift in transit and will not get damaged. Single issues are individually bagged and boarded. If you wish to add additional bags and boards (BCW modern age resealable bags and BCW modern boards), they can be added to your order for $.25 per set. Message us before paying and they will be added to your invoice. 
Shipping
We ship with USPS flat rate shipping (Shipping in US only). We pride ourselves in providing the best possible shipping at an affordable cost. USPS flat rate shipping includes tracking. Orders of up to approximately 16 books will be securely packaged in cardboard with extra padding around the edges, and shipped in a sturdy cardboard envelope. Orders too large for an envelope will ship in a securely packed box with plenty of stuffing to ensure packages do not shift and damage during transport. 
Combined Shipping
If you wish to purchase multiple items/lots and combine shipping, please put the items in your cart and request an invoice in your shopping cart. You can combine multiple lot types, such as 'Buy It Now' and 'Auction' items. We will group your items into one invoice with the shipping combined.