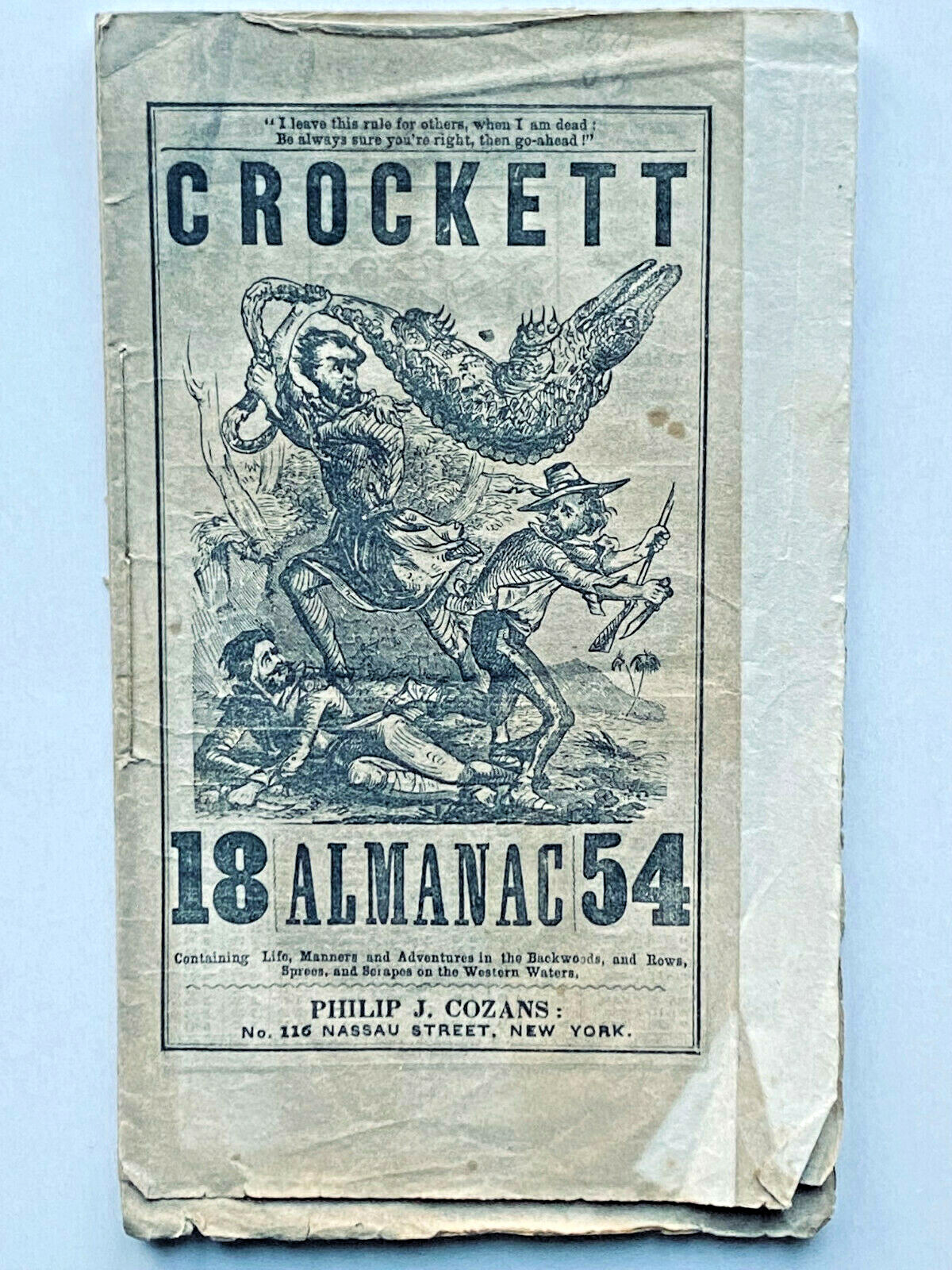 Price: 2,750.00 USD
Comic Book Details:
DAVY CROCKETT ALMANAC 1854 ORIGINAL – RARE COMIC
GREAT COPY OF THIS RARE IMPORTANT EARLY COMIC AND EARLY HUMOR.

P&H $10 FIRST CLASS MAIL, SIGNATURE REQUIRED. 

THESE typically are sold between $4000 to $6000 by book dealers.  1854 is a harder to find issue than the earlier issue which are still uncommon.  The Crockett Almanacs were once considered top 100 most important "books" in America for many reasons, early comics, humor, early illustrations of many diverse characters and the earliest form of affordable Popular Fiction in America.