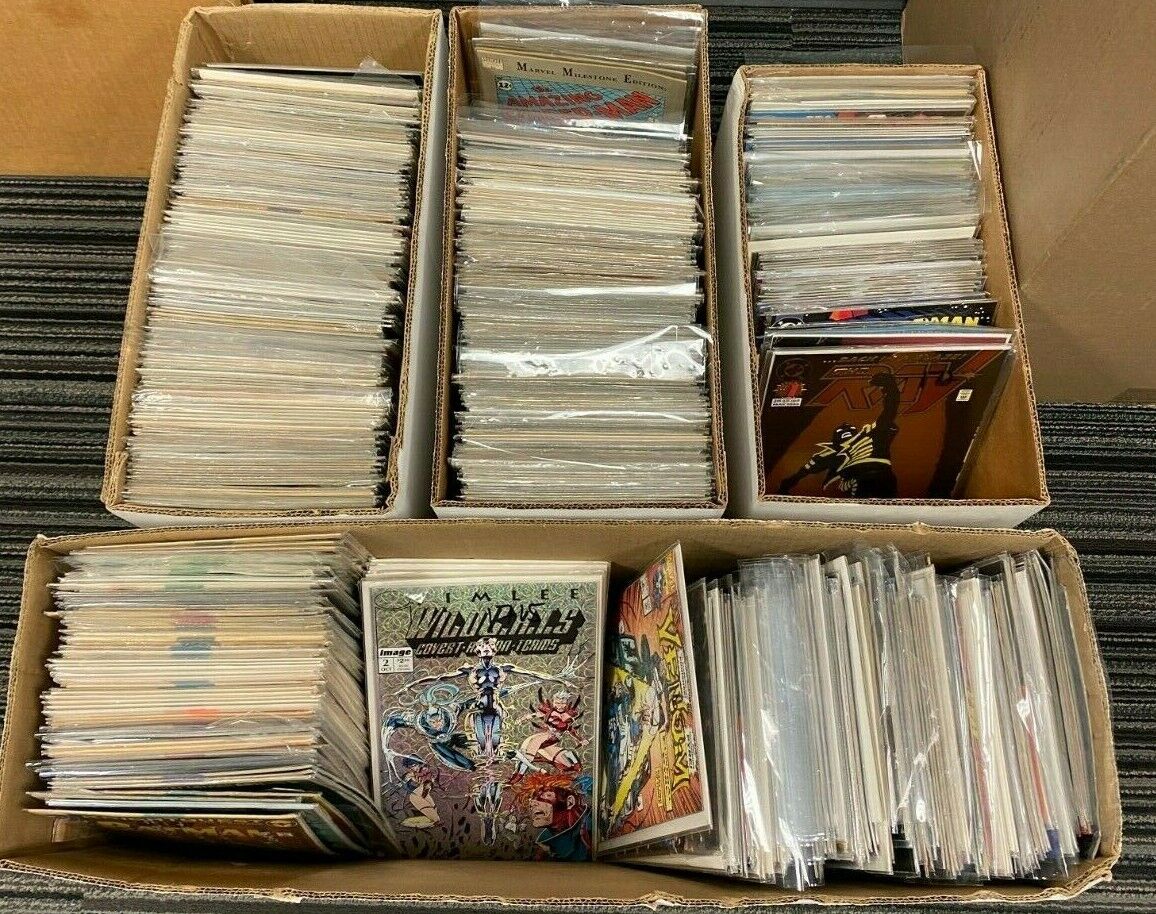 Price: 19.95 USD
Comic Book Details:
HUGE COMIC BOOK LOTS – MARVEL, DC, IMAGE, INDIES, NO DUPES LIQUIDATION (10 ct)
Each lot consists of 10 comics!
All comics will be bagged and/or boarded. Will be packaged securely. From all different eras. Most will be VF or better with some of the older books grading lower. May or may not include variants & key issues. 
Will not include any duplicates. 
This collection includes :
SPAWN
FLASH
WOLVERINE
GHOST RIDER
NEW MUTANTS
FLASH
MOON KNIGHT
ALPHA FLIGHT
WEST COAST AVENGERS
WONDER WOMAN
WEB OF SPIDERMAN
DR. STRANGE
AMAZING SPIDERMAN
ALL STAR SQUADRON
DETECTIVE COMICS
INCREDIBLE HULK
GREEN LANTERN
STAR WARS
CONAN
UNCANNY X-MAN
GI JOE
ADVENTURES OF SPIDERMAN
SILVER SURFER
JUSTICE LEAGUE OF AMERICA/ EUROPE
DAREDEVIL
TEEN TITAN
WHAT IF MARVEL TALES
STAR TREK
MARVEL WHAT IF…
SPECTACULAR SPIDERMAN
SENSATIONAL SHE-HULK
USAGI
AND MORE