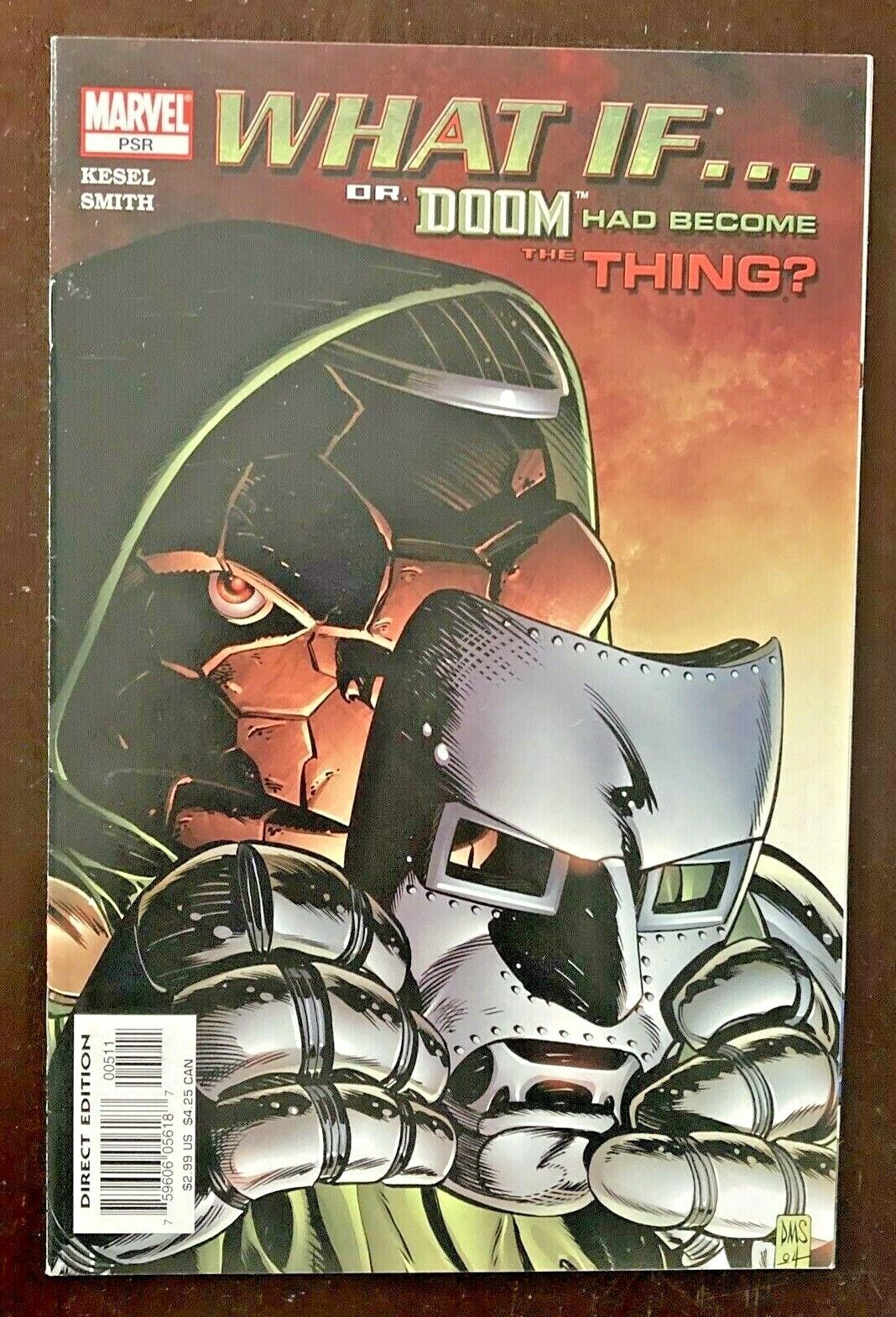 Price: 7.49 USD
Comic Book Details:
Marvel Comics WHAT IF…Dr. Doom Had Become The Thing? Comic Book
On the Square Comics is an independent comic artist studio that happens to sell comics occasionally because well, we love them too! We strive to sell at fair prices and all pictures are of the actual book you will receive. Items are shipped first class with the USPS, usually on the day you pay. Items are bagged & boarded, secured to cardboard with removable scotch tape, sandwiched between cardboard and mailed in a weather proof polybag. Like everyone else we have no control over the speed at which the pony express will get it to you. If you would like special accommodation in shipping or handling let us know before bidding and we will do our best to accommodate you. Please be sure to look at the calculated shipping to your area before bidding!
As much as we try to accurately represent what we are selling we are not a professional grading service and all indications of condition are opinion only. If you are looking to have professional grading done be sure to ask for additional pictures before bidding. Unless otherwise stated all items have at some point been touched by human hands, may possibly have been read and may not be suitable for CGC.
Please note we CANNOT use Media Mail as these packages may not contain advertising. Comic books do not meet this standard. Books may contain incidental announcements of other books and sound recordings may contain incidental announcements of other sound recordings. In accordance with standards in the Mailing Standards of the United States Postal Service, Domestic Mail Manual (DMM), Section 170, Media Mail packages must have a delivery address and the sender's return address and are subject to inspection by the Postal Service™. Upon such inspection, matter not eligible for the Media Mail rate may be assessed at the proper price and sent to the recipient postage due, or the sender may be contacted for additional postage. For more information about Media Mail service, please visit [link removed by eBay] or call 1-800-ASK-USPS (1-800-275-8777). Complete explanations of qualified items can be found in the DMM.