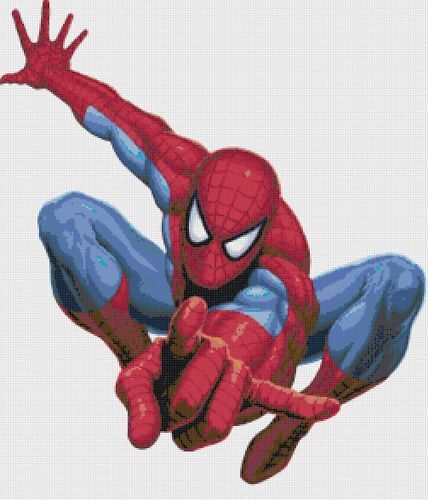 Price: 19.95 USD
Comic Book Details:
Spiderman Comic Handmade SuperheroCounted Cross-Stitch Pattern Needlepoint Chart




Welcome to the largest cross-stitch shop on eBay!
Spiderman
,
Spiderman
. Does whatever a spider can.
Spins a web ~ any size. Webs up crooks ~ any size.
Look out! Here comes
Spiderman
!
My 4-yr-old LOVES Spiderman. He enjoys watching the cartoon series w/ my hubby on a near daily basis. 🙂
With easy to follow directions, you can easily create a one-of-a-kind work of art for any room in your house!
Finished piece will be about 17×21 inches, based on a 14 ct. Aida cloth (although you can use any size/brand you like).
ALL MY PATTERNS USE ONLY BASIC X STITCHES, SO THEY ARE GREAT FOR ANY LEVEL OF CROSS-STITCHER! NO BACK STITCHES, 1/2 STITCHES, KNOTS OR BEADING!!
 With purchase, you'll receive the paper chart in the mail. If you prefer to receive the PDF via email, let me know at checkout.
Thanks for supporting handmade!
xoxo
Genevieve
Bella Stitchery