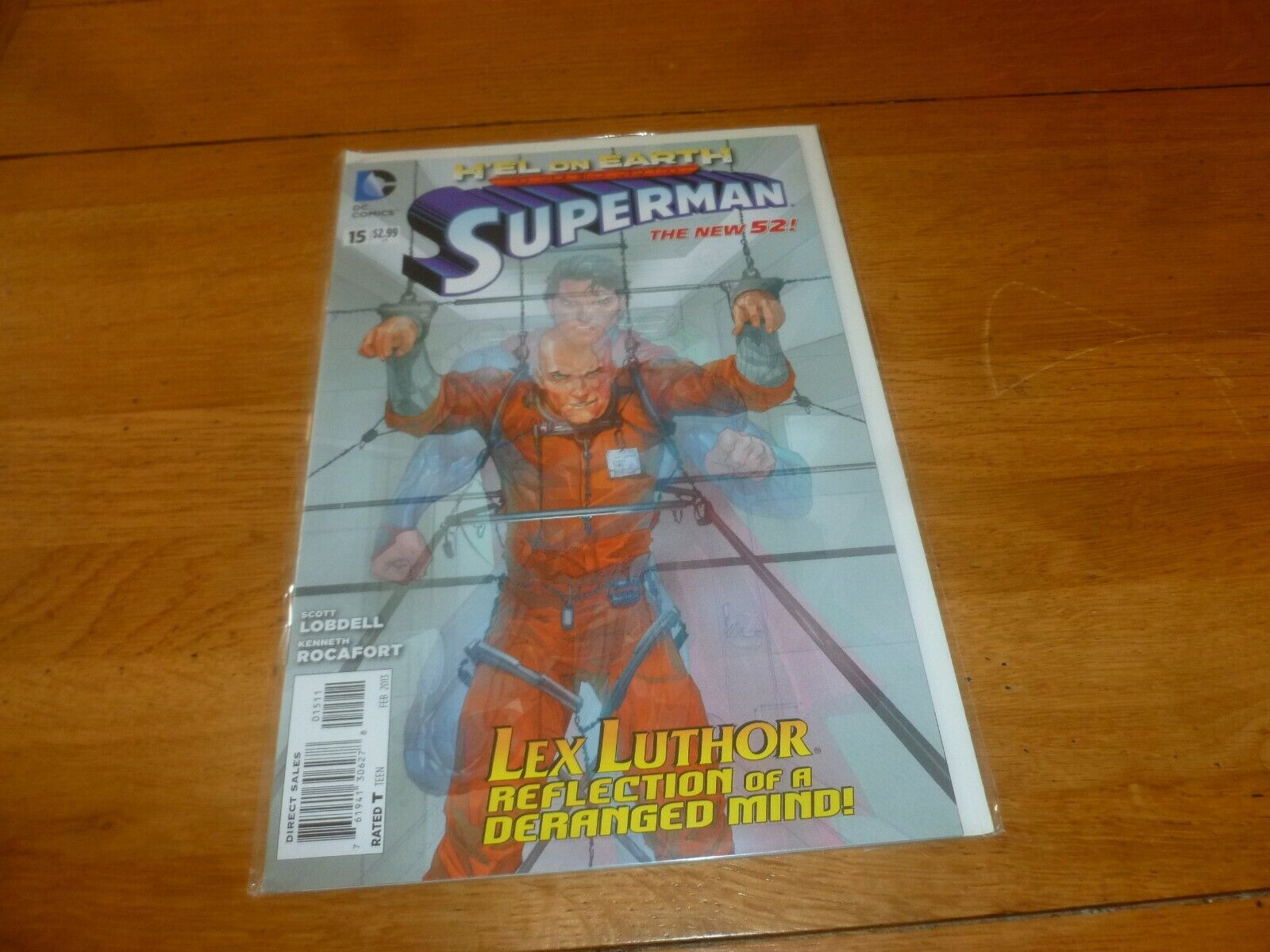 Price: 6.89 USD
Comic Book Details:
SUPERMAN Comic – The new 52! – No 15 – Date 02/2013 – DC Comic




This is one of 10000 Comics that I HAVE EITHER COLLECTED AS A BOY OR WAS GIVEN DURING MY CHILDHOOD, OR IN SOME INSTANCES PURCHASED OVER THE LAST 30 YEARS.
They run from the 1970's to the 2000's, and I am slowly listing them as and when I can, delving into boxes that have been stored in the loft for in some instances 30 years, and I have still more to find.
Most of these comic's are in excellent condition, some if not all are almost like new, however in most Instances I don't have any of the free gifts (unless stated) and if you want to know if they have mini comics or posters inside feel free to ask and I would be happy to take a look, and if you would like further information on the condition or photos of the comic again just ask.
Shipping includes the cost of delivery as well as the item being packaged in a protective plastic cover and being despatched in a cardboard Backed envelope.
If you purchase more than one item (Comics) the cost of Shipping is an additional 50p per item won.
If you purchase over 5 comics they are posted in a thick cardboard record box rather than a standard envelope at no extra cost, which means they are protected from the weather and the postal service, every item has proof of postage.
If you purchase over 5 items and you live are outside the UK, then before we confirm the final shipping costs we need to check with the post office as there may be an additional costs dependent on weight for shipping outside of the UK and as such we may ask for an higher amount than an extra 50p per extra item depending which part of the world you live in and how many items you have purchased.
Payment Details, Please contact me within 3 days of auction closing , payment must be received within 7 days of auction close & buyers outside the UK must pay via PayPal. UK buyers may pay by PayPal, personal cheque or British Postal Order, Please note that cheques will have to clear before dispatch