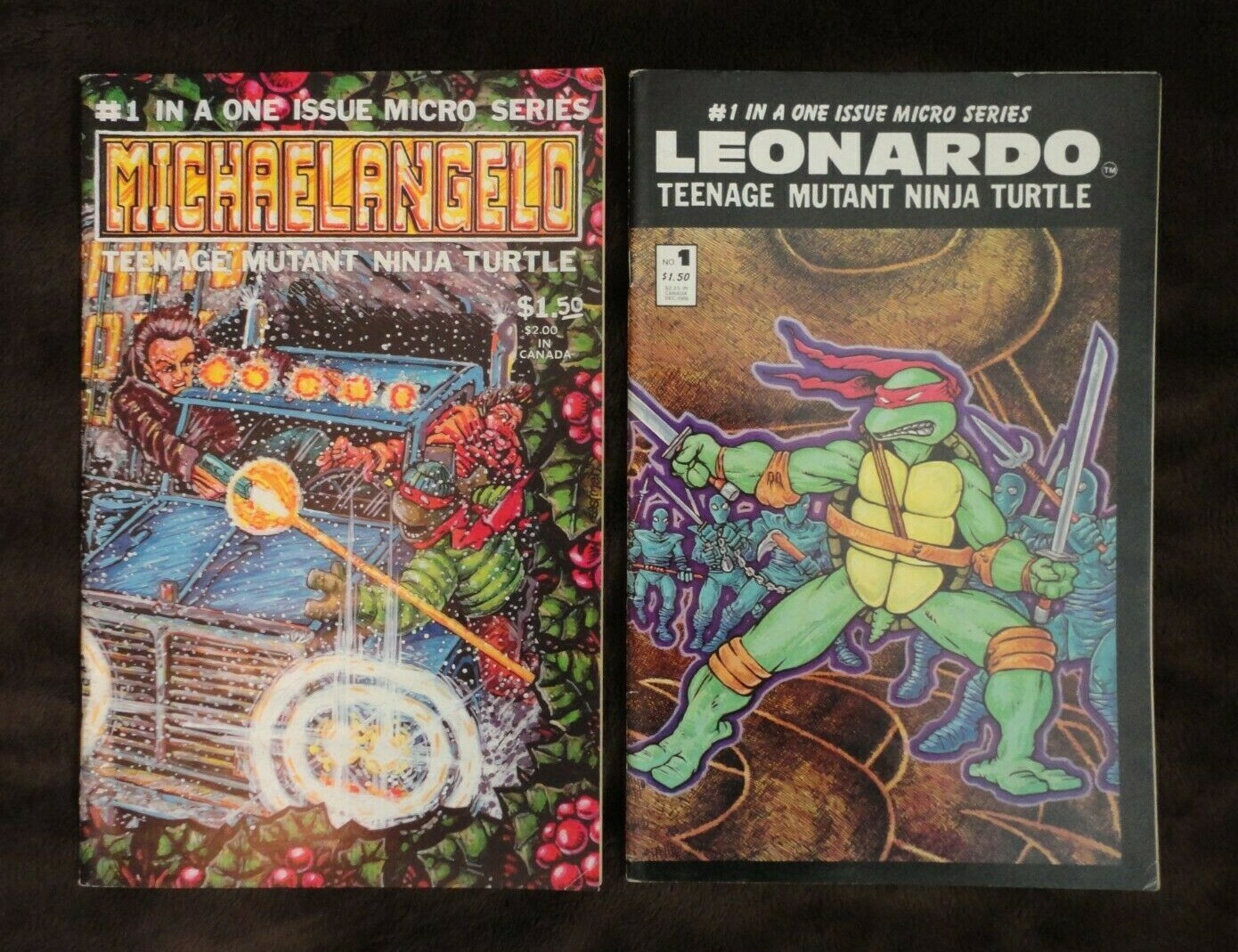 Price: 45.00 USD
Comic Book Details:
Teenage Mutant Ninja Turtles 2-SET Michaelangelo Leonardo 1985 Mirage, Christmas




This
is a 2-SET of Teenage Mutant Ninja Turtles comic books, Michaelangelo and Leonardo, published by Mirage Comics in 1985 & 1986,
featuring a Christmas story.
Fine/Very
fine condition
Pages: cream to light tan
Page corners: slightly
abraded to slightly blunt
Spine: multiple stress lines; top/bottom
minorly blunt
Cover: minor wear, with minor creases at most
corners
*Our
condition grading is not certified, so we advise that you look
closely at the description and included pictures for condition
details before purchasing, as we do not accept returns.
We carry a variety of comic books, toys, LPs, CDs, and DVDs, and are happy to combine shipping when you purchase multiple items!
*All
comics are bagged and boarded, and shipped in a Uline cardboard comic
book mailer #S-165.