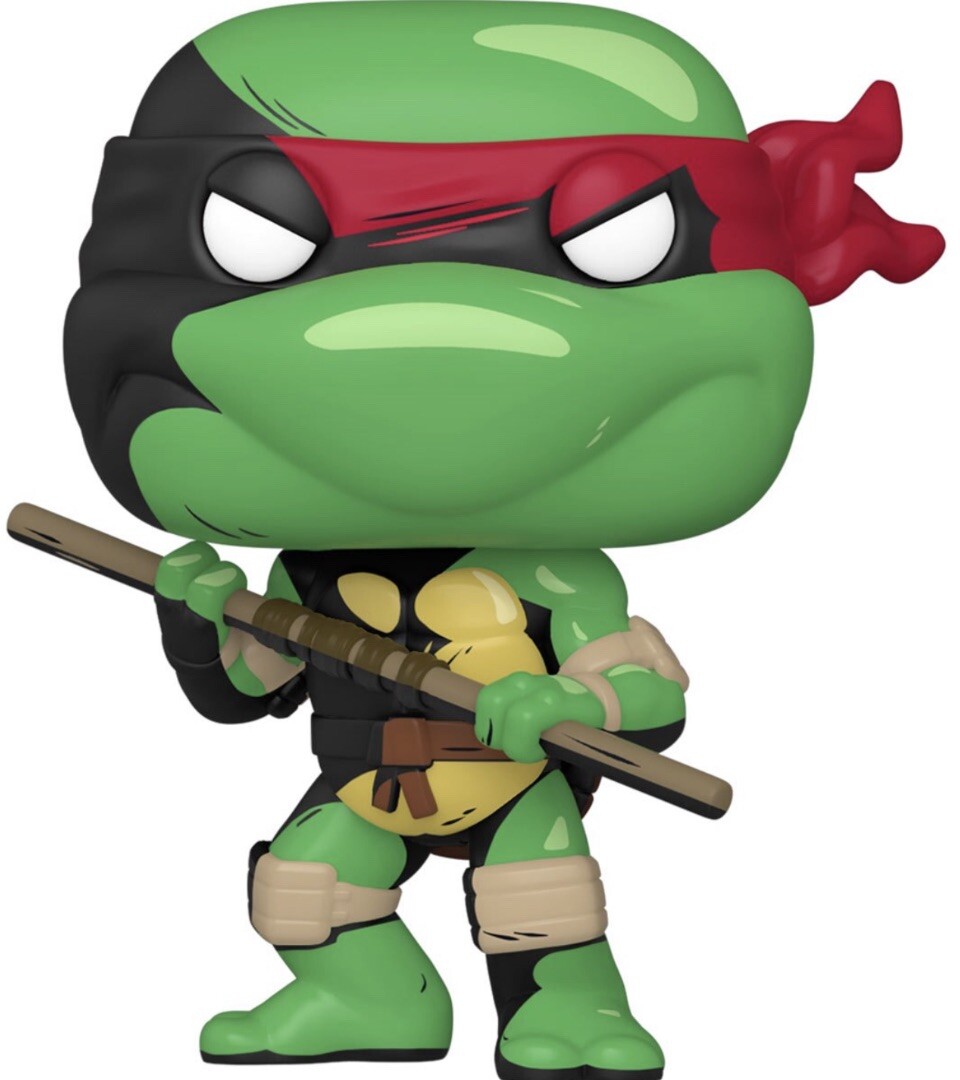 Price: 19.99 USD
Comic Book Details:
Teenage Mutant Ninja Turtles Comic Donatello Pop! Vinyl Figure
Refer to TITLE for expected time frame. Please note that eBay is the reason the Estimated Arrival date will show 1-2 weeks delivery from today as their system isn't optimized for Preorders. First Month is the earliest/Second month is latest. Note: as a smaller vendor, distributors will send us products after the major retailer (Target/Walmart/Game Stop) and this is why we add a buffer month as coverage for the occasions they send us products slightly later than the other retailers. If you want the item before anyone else, we can't promise that and that's why we're clear with our dates in the title. Barring any changes by Funko or Distributors, it will be in the Titles time frame. Once we order from the distributor, they DO NOT provide any further updates on expected arrivals. We find out when we'll have them once they ship it to us. If you email us for updates, that is the information you will be given.
Item/s will ship once in stock.
Once item is paid for, you will receive an email with an Invoice Number for your order. This Invoice Number will be inputted under Tracking Number to avoid an open case. This will be used in place of a tracking until it's in stock, then it will be updated with the proper tracking once received.
The shipping date may update to show one week after this was ordered but that is incorrect, once again please refer to the date on the title for release.
Please contact us before opening a case if you would wish to CANCEL your preorder. Unlike other sellers with Preorders, we do not charge cancellation fees or refuse your cancellation request but email us first, DO NOT OPEN A CASE! We try to be as transparent as possible on the PREORDER process, but ask if you have any questions. We usually respond same day.
Some quick Answers to inquiries we receive regularly.
1. Chase Funko's are 1 IN 6 chance. (If applicable, refer to art to verify if item may have a chase). Chase's are extremely rare in Non-Funko items like Action Figures.
2. Authentic Funko's.
3. Authorized by Funko, Entertainment Earth, and Ingram Distribution.
4. Boxes are NOT open and NEW.
5. If the listing art doesn't show box, rest assured it will be in it's original box unless title states Out Of Box.
6. Chase ARE NOT SOLD SEPARATE, unless title specifically states Chase.
7. Funko's and other Action Figures are packed in a slightly oversized boxes and cushioned. No need to note to pack carefully as we wouldn't want a damaged Funko ourselves.
8. WE DO NOT OFFER COMBINED SHIPPING ON PREORDERS!!! Don't buy and assume we will combine. Items arrive at different times and we ship immediately. This cause variables in shipping cost. WE WILL COMBINED FOR IN STOCK ITEMS.
9. There is no guarantee that the item will arrive by launch date, refer to Title Dates for expected delivery.