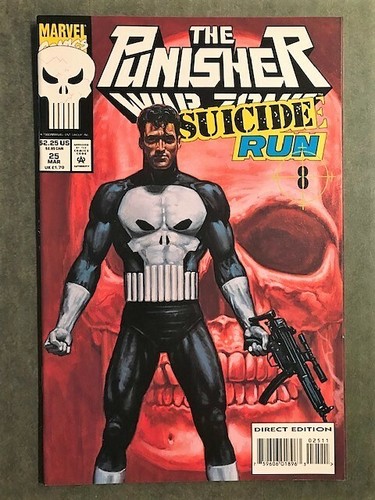 Price: 5.00 USD
Comic Book Details:
The PUNISHER MARVEL Vol 1, #25 War Zone Suicide Run Part 8




The
PUNISHER
Comic, MINT condition! Painted cover, Suicide Run Part 8: Last Dance in Laastekist, script by Larry Hama, pencils by John Buscema, inks by Val Mayerik and Art Nichols; people go to Laastekist, looking for the
Punisher
. 36 pages. Discounted rate for shipping fees if shipping is combined with other purchases from me. Please send a message if you have any questions. Thanks for reading!