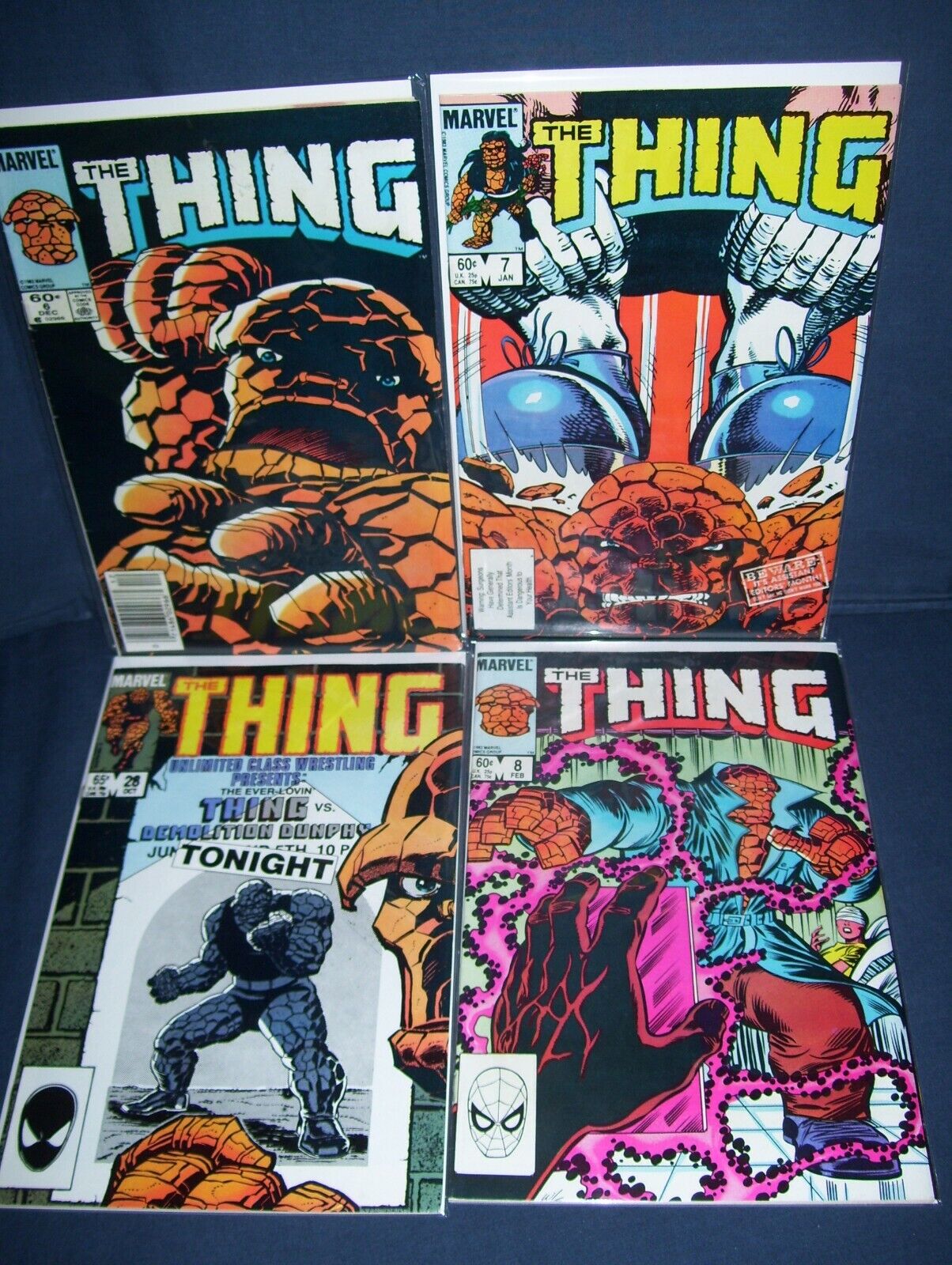 Price: 9.99 USD
Comic Book Details:
The Thing Comic Lot #6 – #8, #28 Marvel Comics with Bag and Board
My mission is to sell and buy on EBAY with honesty, respect and integrity. I will provide excellent customer service, communication and strive for 100% positive feedback and a five star rating.
I am trying to sell off items and collections in pursuit of my new hobby and passion of collecting CGC (graded) comics.
I am a comic book collector that has been collecting comics for over 35 years. The one thing I know about comic grading is that unless it is a CGC/PGX everyone has their own opinions on what grade their comics are. I might think that a comic is better than another collector…or vise versa. Another problem is the types of grades out there: Near Mint, Very Good, Good, Fine…etc. It can get confusing. For the purpose of grading I keep it simple to three categories:
Near Mint Copy: This is an excellent comic that could be sent to CGC for grading. I would use this grade for new comic or one that is in pristine condition.
Collection Copy: This would be a comic that is in decent condition. These are books that might have some flaws but otherwise are nice copies to fill in your collection. These are not recommended to send to get graded.
Reader Copies: Everything else. Although these issues sometimes can be in very good or excellent condition….or might be collection copies…I would rather err on the side of caution and grade a little harder. These will be books that might have some major flaws or books that I would not consider good enough to be a collectors copy.
All comics will come with a bag and board. I will take pictures of the comics but sometimes pictures makes the books look better.
If you have any specific questions about a book or lot please email me and I would be happy to give you a better description.
My goal is to make to make you happy with your purchase. Please take a look at my satisfaction policy. If there is a problem or concern, let me know and I will try to make you 100% satisfied.