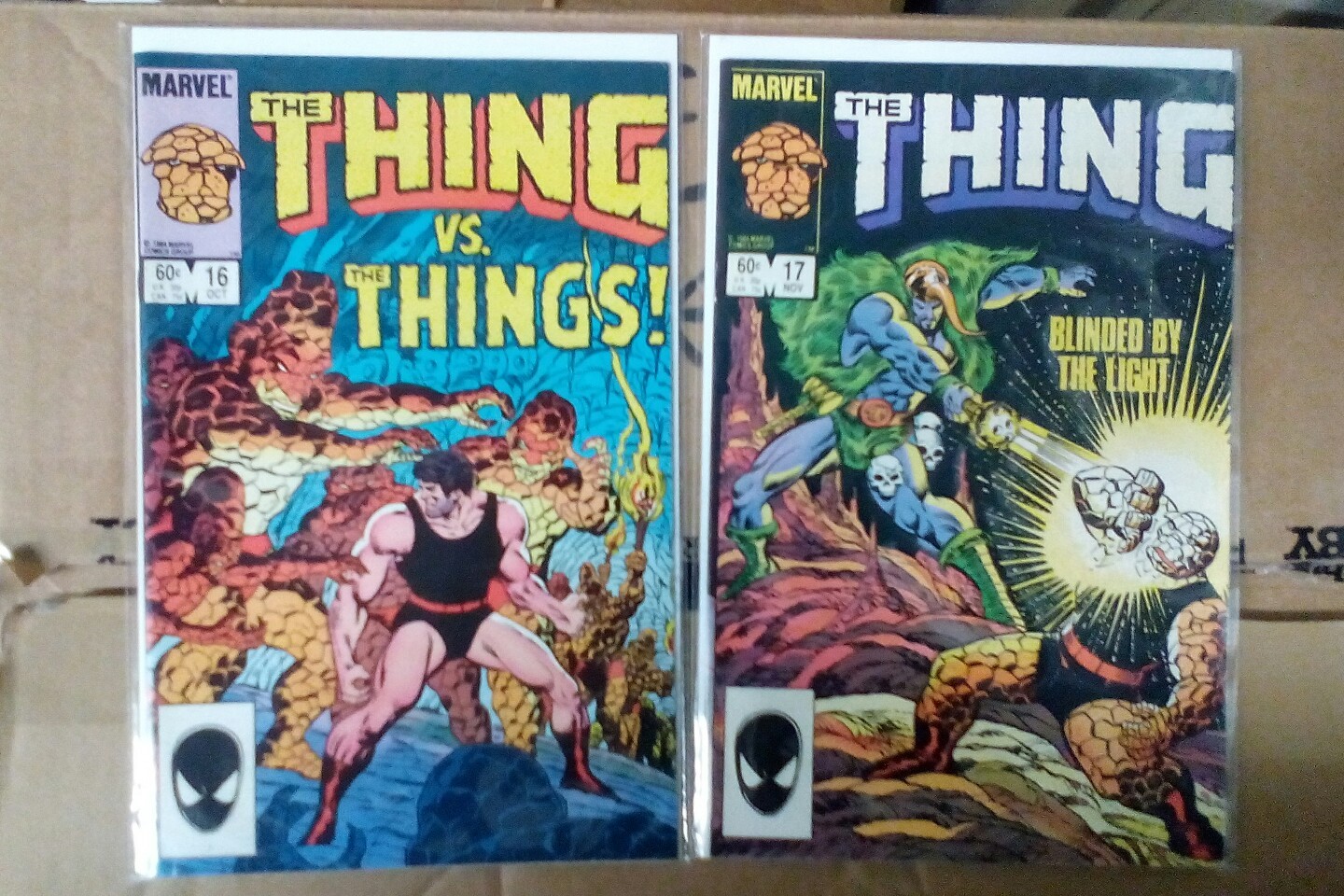 Price: 5.99 USD
Comic Book Details:
The Thing issues #16 + 17 (Marvel,1984)




This is
the thing
issues number 16 and 17 the comic books came out in 1984 and they are in excellent shape and condition. These are the solo Adventures of everybody favorite blue eye thing from the
Fantastic Four
.
The thing
was very popular in the 1980s he had several comic books featuring him and Solo or team up Adventures along with the
Fantastic Four
comic book
. If you are a fan of
the thing
you're going to love these two classic comic books at this price you will not be disappointed.