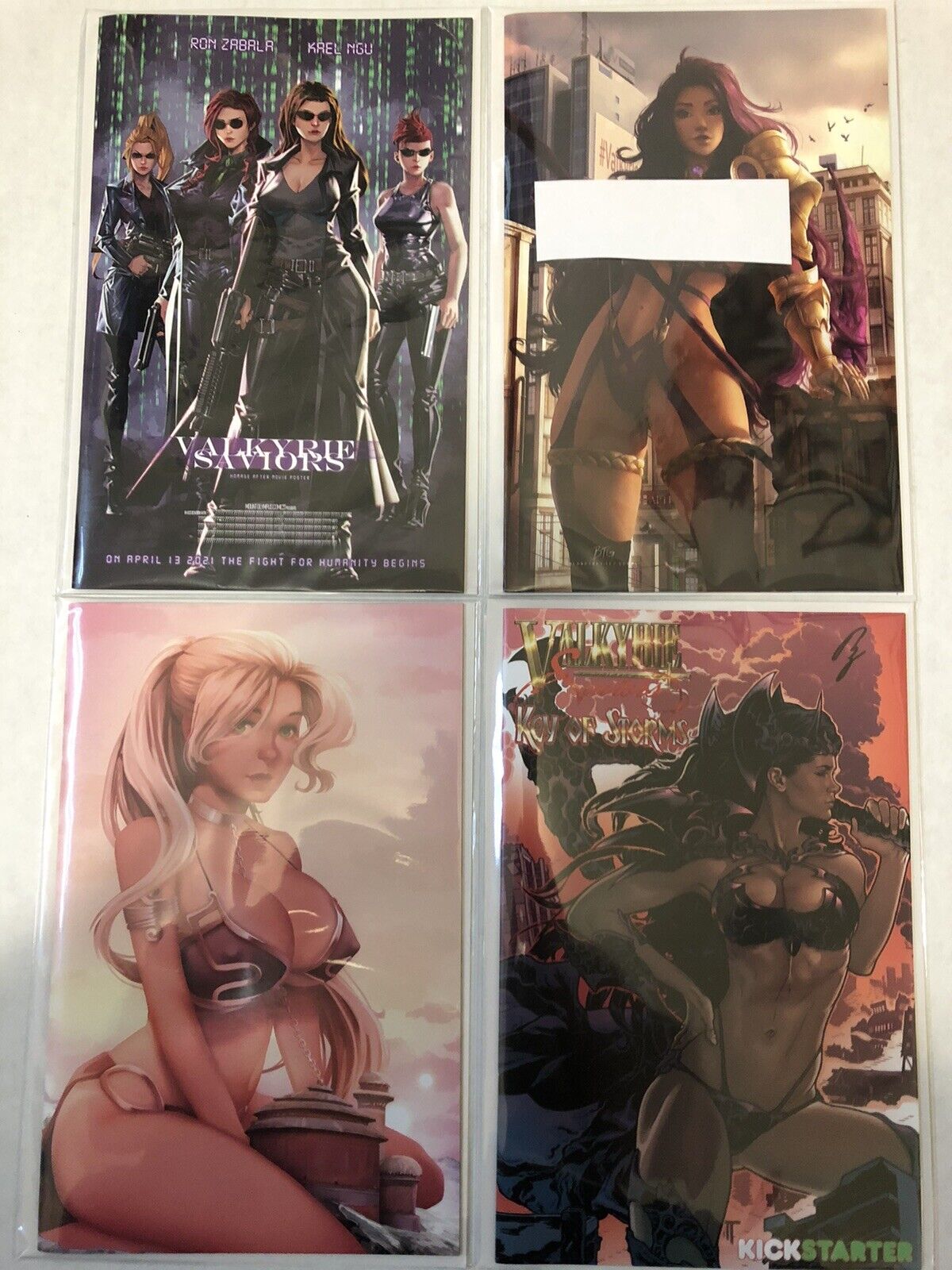 Price: 699.00 USD
Comic Book Details:
Valkryie Saviors- Key Of Storms. 33Comic Book Set! Collectors Ed. Patriotika.
Valkryie Saviors 33 Comic Book Set. Collectors Ed. Insane Set. Patriotika..
This is a 33 comic book set from Kickstarter, Valkyrie Saviors Key of Storms. Set includes Virgin Metals, Lenticular, Matching Sets, and Collector Edition only covers. This is a large set. 33 Comics!
This is the Collectors Edition Set. Never seen one of these complete sets on eBay ever.
Picture 2 is all matching #'s. Pictures 9,10 are also a matching number set. Ultra Rare Mystery bag is unopened, so I have no idea what mega rare comic cover is in there. So good luck! Included is also 11"x17" prints of picture 10. Some of these individually sell for >$75 each when they come up.
Check out my other comics too. I am downsizing my collection of rare comics. Thanks for looking.