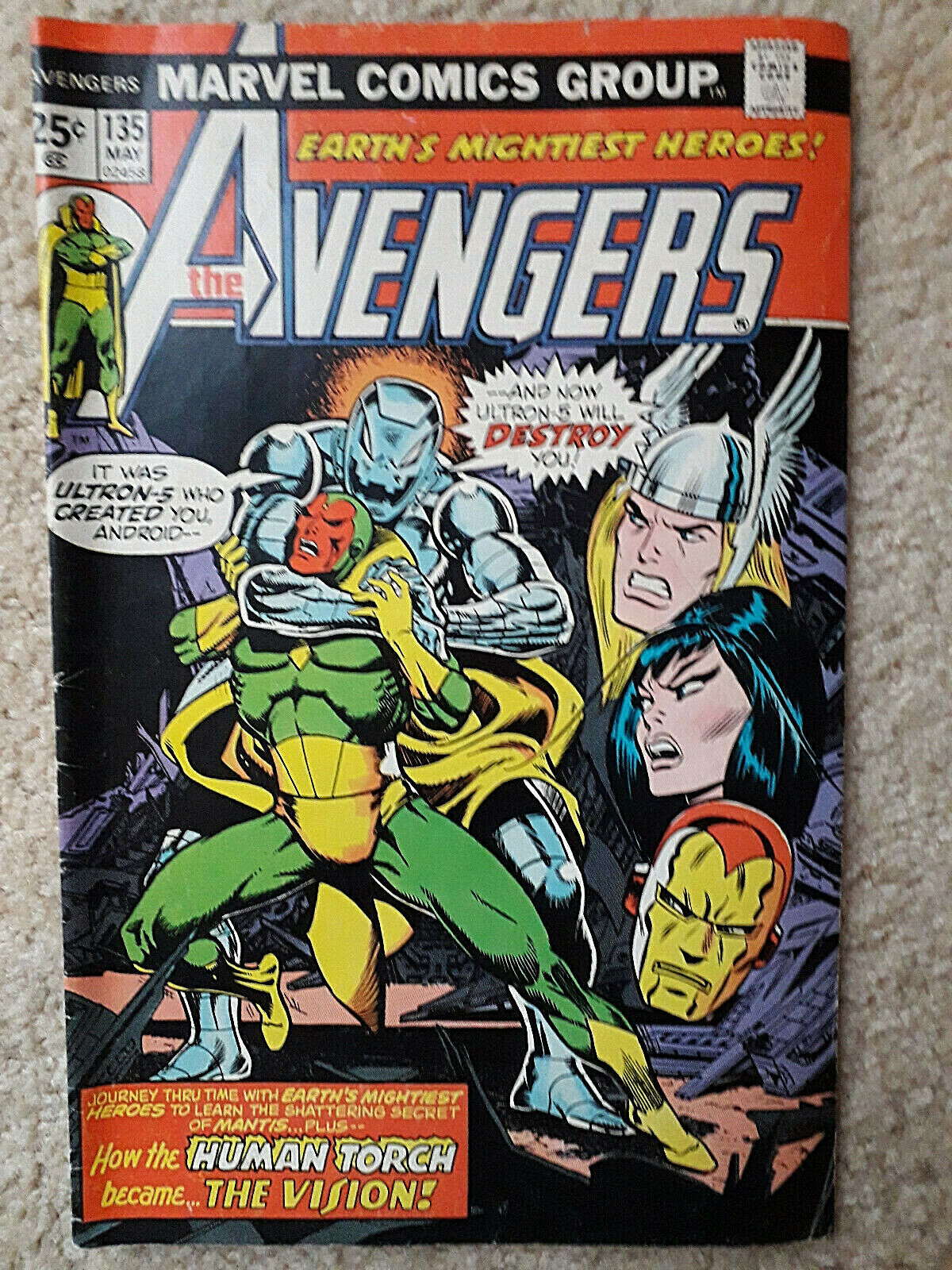 Price: 9.95 USD
Comic Book Details:
Vintage AVENGERS comic book #135, in Fine condition > collectable Marvel Comics
I'm not an expert, but based on Ebay's criteria, I'm rating this as FINE.  It is maybe the best condition of all my comics…only the tiniest of creases in the lower right corner…  A nice addition to your comic collection.

NOTES ON SHIPPING:  Please allow up to 2 weeks for delivery.