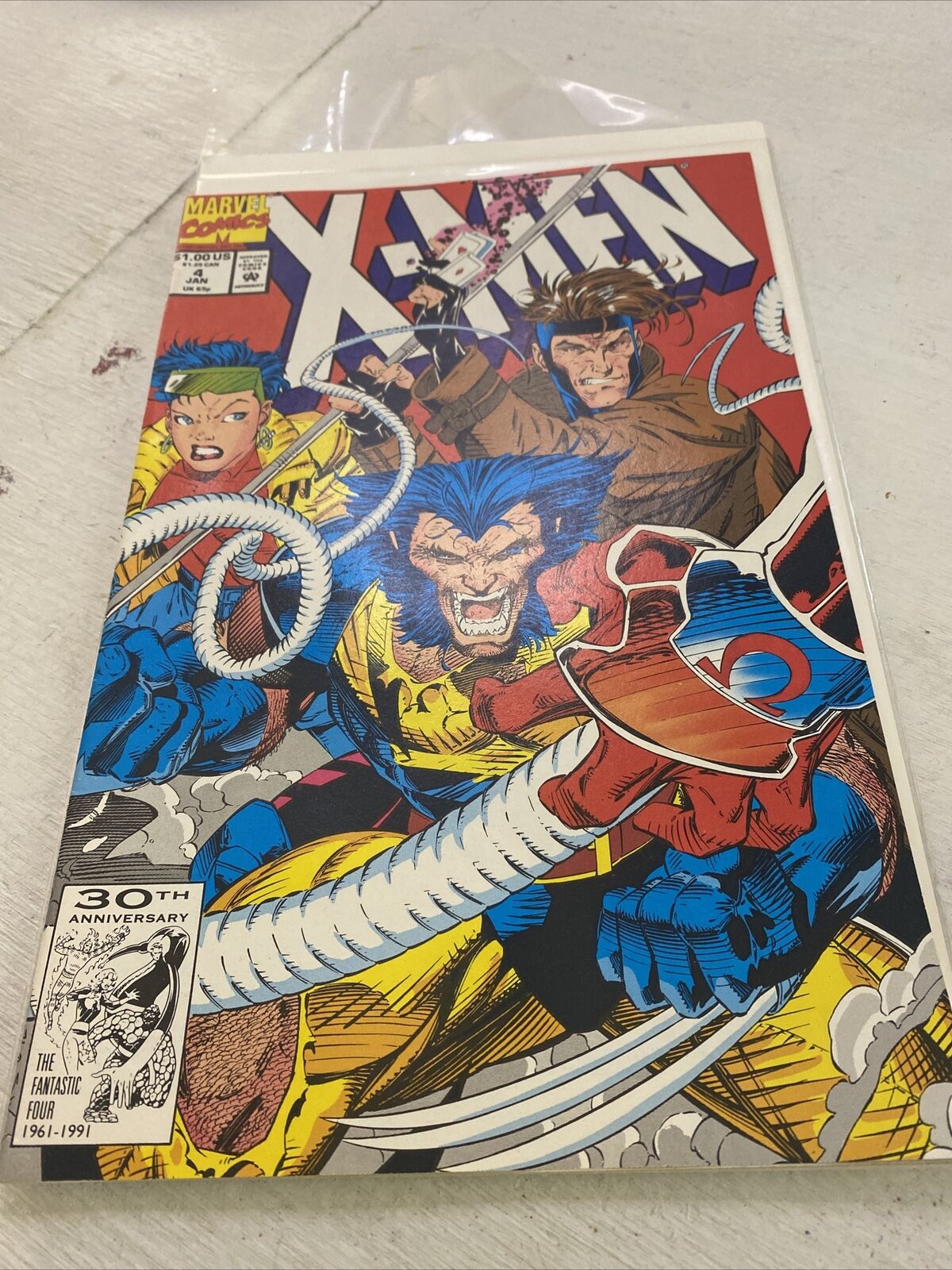 Price: 35.00 USD
Comic Book Details:
X-Men Comic with #4, 1st appearance Omega Red Vintage Key NM-/NM
Higer grade copy of #4, 1st app. Omega Red.
Nice book with a few small issues that small color breaking ticks. These would not be pressed out. Check out the picture where my finger is.
Also a spot above Wolverines head on the back would not press out.
The other flaws appear to be press-able but no guarantees.
All in all the book presents really nice and would probably grade out from 9.0 to a 9.4 depending on the day!